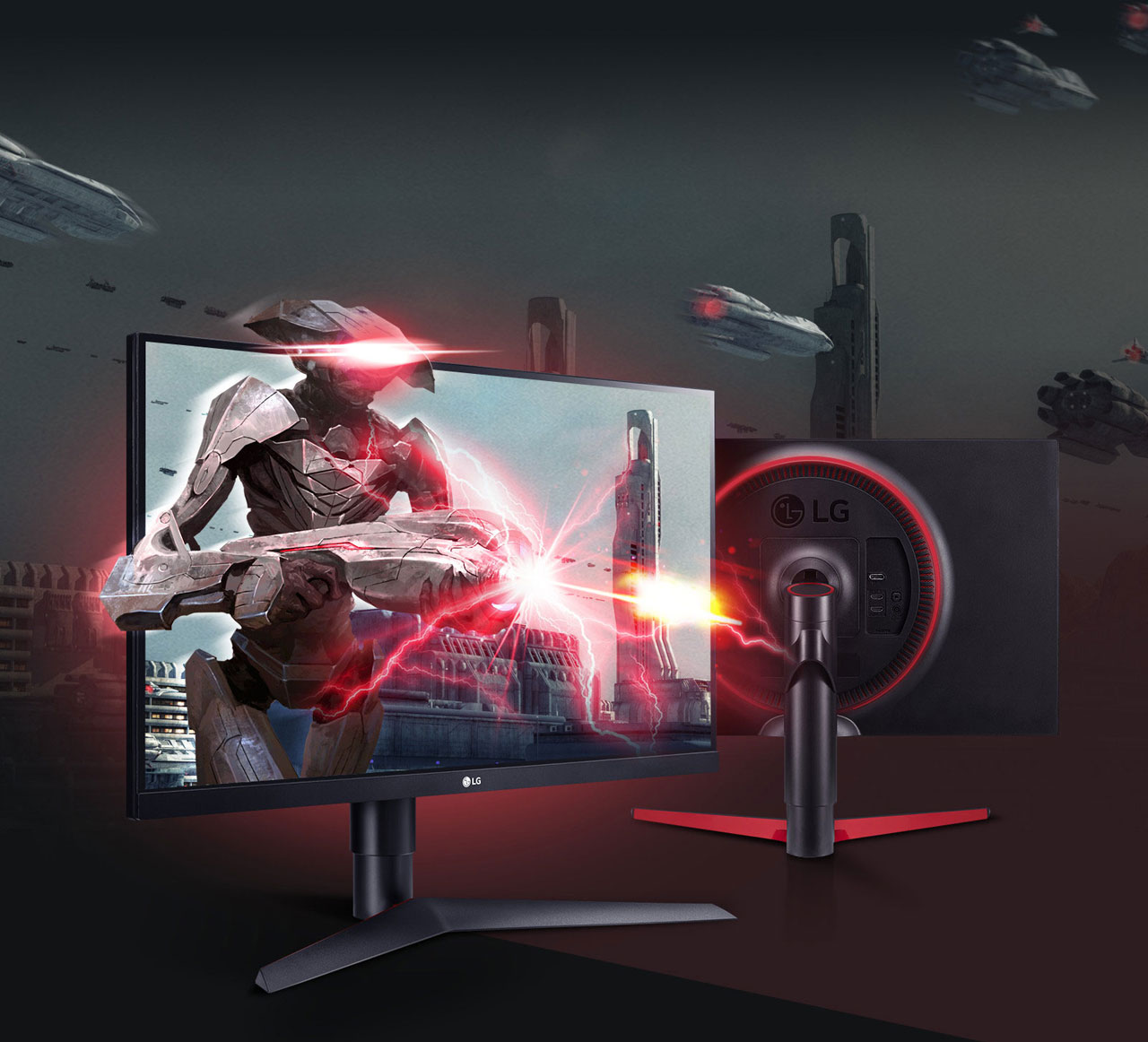 Geared up for victory
LG UltraGear 27GL650F-B is a powerful gaming display gear with high performance functions which can unleash the full impacts of any blockbuster games. Stay ahead of the competition with 144 Hz refresh rate and 1 ms Motion Blur Reduction. Experience smooth, stutter- and tear-free gaming scenes thanks to NVIDIA G-SYNC Compatible and FreeSync support. See everything come to vivid life on the 27″ screen powered by IPS, HDR10, and with sRGB 99% color gamut. And find your personalized comfort with a full-motion stand that supports tilt, height and pivot adjustment. Plus, featuring striking three-side borderless design, the 27GL650F-B is a beautiful monitor that's great to look at whether on or off.
G-SYNC Compatible
G-SYNC Compatible Certified by NVIDIA
LG 27GL650F-B Monitor is a NVIDIA-tested and officially verified G-Sync Compatible monitor, eliminating screen tearing and minimizing stutter for a smoother, faster gaming experience.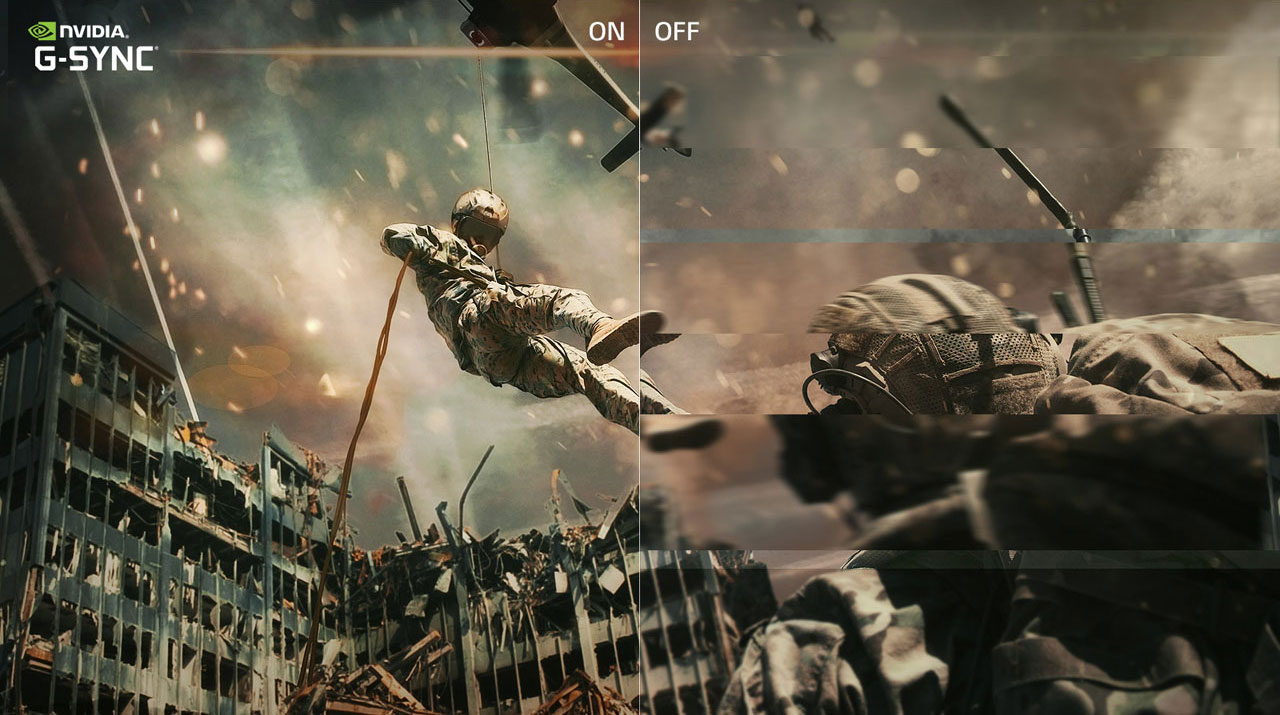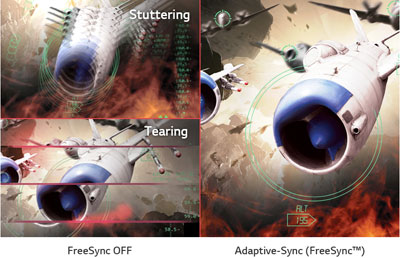 Adaptive-Sync (FreeSync)
Clearer, Smoother and Faster
With Adaptive-Sync (FreeSync) technology, gamers can experience seamless, fluid movement in hi-resolution and fast-paced games. It virtually eliminates screen tearing and stuttering.
HDR 10
Greater Clarity, More Realistic
This monitor is compatible with HDR10 to represent details in bright and dark parts of high dynamic range contents. So gamers will enjoy punchier brightness and highlights with deeper shadows and silhouettes.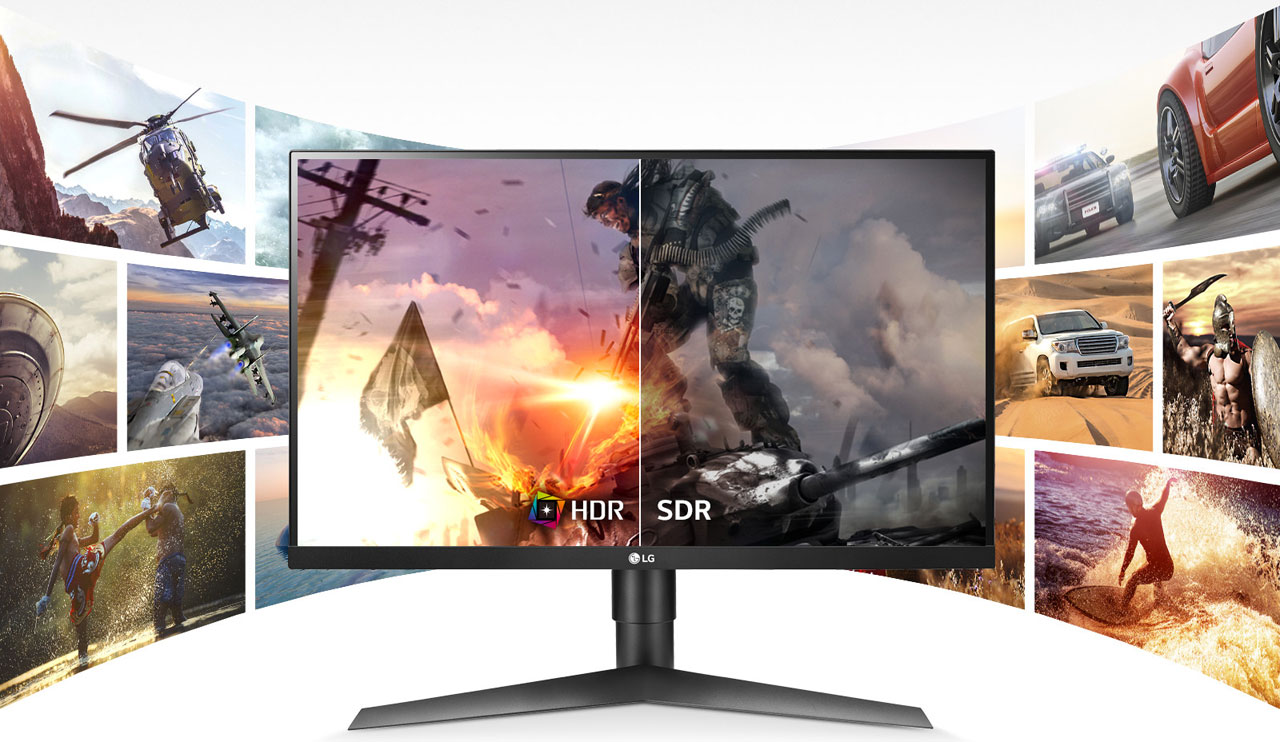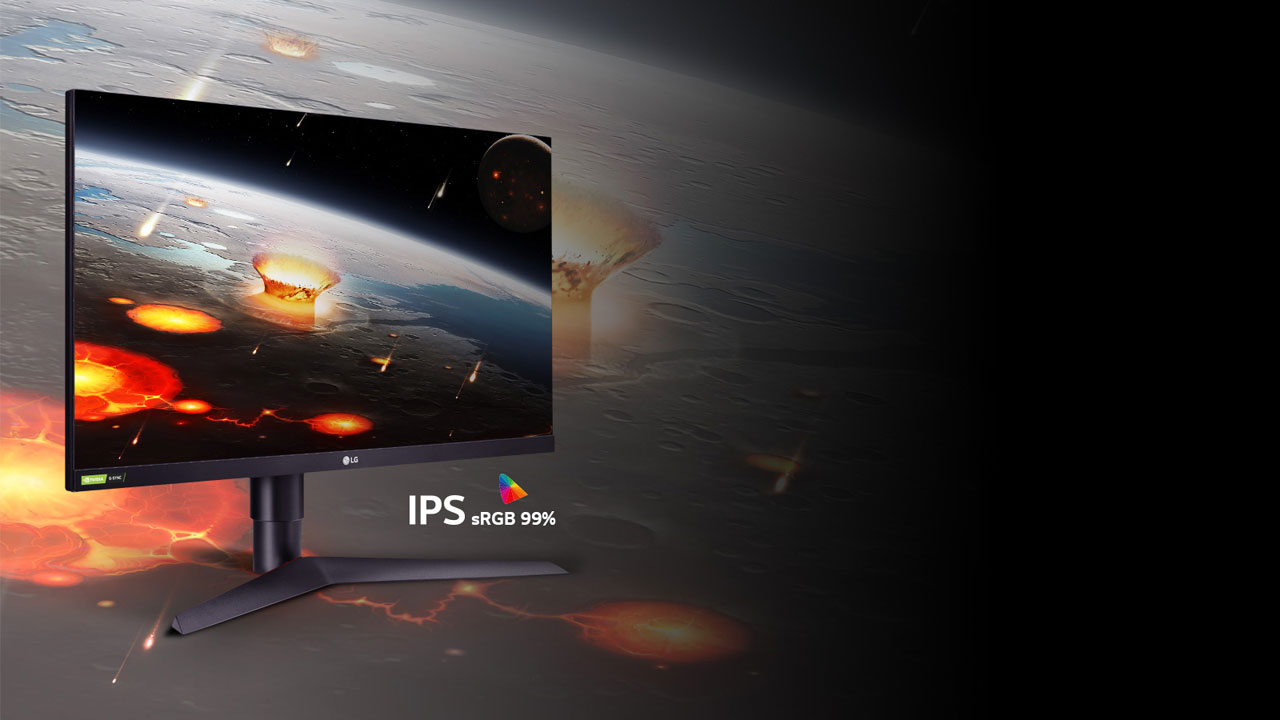 IPS with sRGB 99%
Feel Actual Combat with True Color
IPS display with 99% of the sRGB has outstanding color accuracy. It provides wider viewing angle, so it reproduces even more vivid scenes on the battlefield, as flames generated by explosions contrast.
144Hz Refresh Rate & 1ms MBR
Fluid Gaming Motion
With a 144Hz refresh rate and 1m MBR*, objects are rendered clearly for smoother gameplay and an almost surreal visual fluidity. The most dynamic and fast-paced objects amidst all the action can give gamers a competitive edge.
* 1ms Motion Blur Reduction causes lowered luminance, and the following features cannot be used while it is activated : Radeon FreeSync / DAS (Dynamic Action Sync) / Flicker Safe.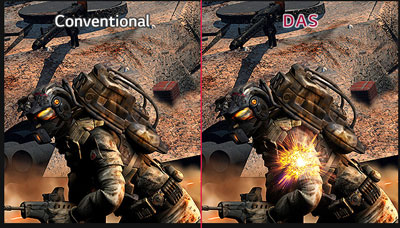 Dynamic Action Sync
React Faster to Opponents
Minimize input lag with Dynamic Action Sync so gamers can catch every single moment in real-time.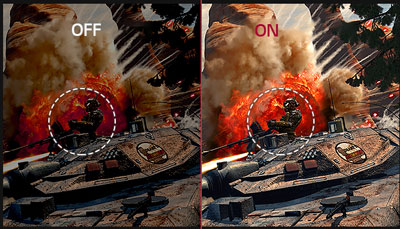 Black Stabilizer
Attack First in Dark
Gamers can avoid snipers hiding in the darkest places and quickly escape situations when the flash explodes.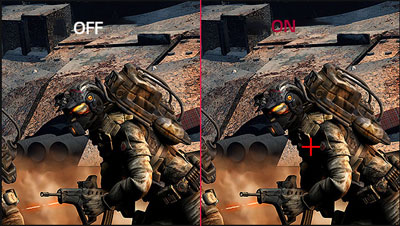 Crosshair
Better Aim
Target point is fixed in the center to enhance shooting accuracy.
Ergonomic Design
Better Gaming Ergonomics
Its 3-side virtually borderless design and the base can be adjusted to change the tilt, height and pivot of the monitor to help you play game more comfortable.