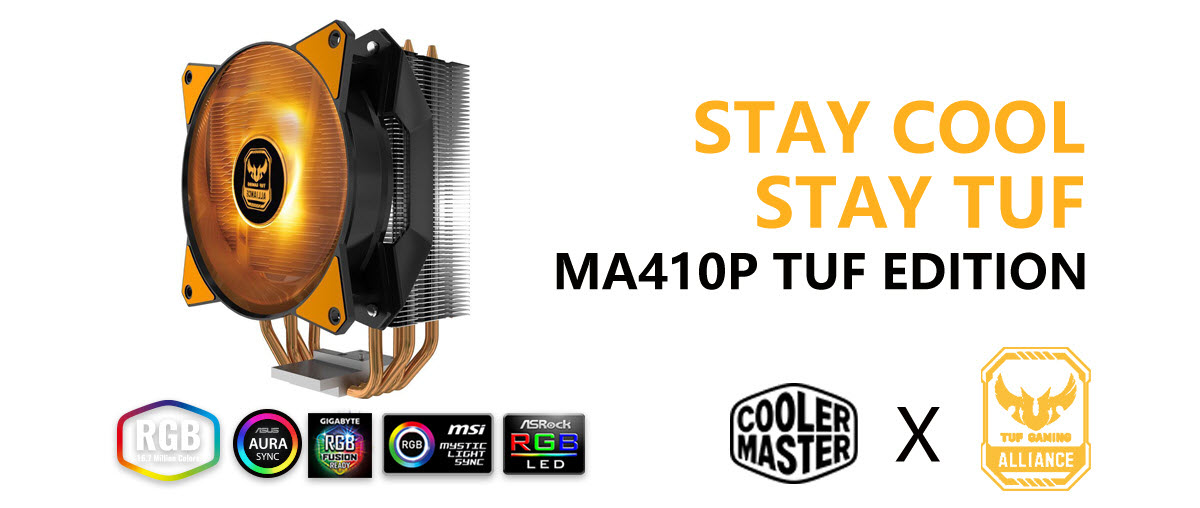 STAY COOL. STAY TUF
Built to deliver extreme cooling performance, the MasterAir MA410P TUF Gaming Alliance Edition is a RGB cooler co-designed with TUF team. It's armed with Cooler Master's Continuous Direct Contact Technology 2.0 that significantly enhances the efficiency of heat transfer. Coupled with 4 heatpipes, your CPU will run stably at full speed without thermal throttling. The cooler also features a MasterFan 120 Air Balance RGB fan and includes a wired RGB controller, letting you personalize your cooler with 16.7 million color options and various effects.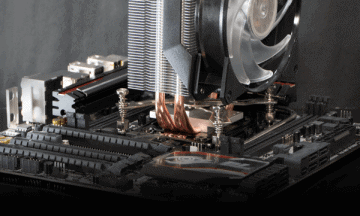 4 heatpipes with Continuous Direct Contact Technology 2.0
Compared to its previous version CDC 1.0., CDC 2.0 creates 45% more contact surface area on cooler base by compressing heatpipes together. It significantly increases heat dissipation capability and outperforms its predecessor.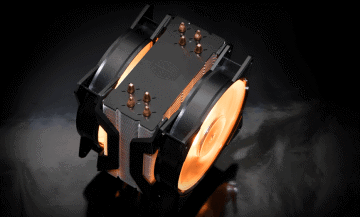 Optional Push-Pull Fan Configuration
To avoid dynamic losses and help accelerate heat exhaust, an additional MasterFan 120 Air Balance RGB fan helps pulling heat away faster from heatsink.

Countless Colors and Effects
With a sturdy MasterFan 120 Air Balance RGB and our wired RGB Controller, MasterAir MA410P is ready for more than 16.7 million color options and tons of fun effects to play with.
RGB in the Palm of Your Hand
A compact RGB LED controller C10L is included to let you easily customize your RGB devices without the need for either an RGB capable motherboard or software. With six pre-set modes, seven color options and five brightness levels, you can have the colorful rig you've always wanted with just the touch of a button.
Snap and Play
Intuitive fan bracket design makes upgrading and removing the fan a breeze.